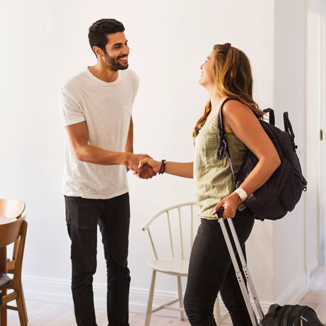 We manage everything

We can take care of everything so you don't need to. We have over 4 years experience in managing Airbnb properties.
Maximise your revenue

Using our expertise, we can carefully optimise nightly rates to earn you the most income for your property. Demand for Airbnb stays on the Mornington Peninsula is high all year round, with the wide range of activities available enticing local, interstate and even international travellers. Many of our hosts see full occupancy every weekend of the year.
Guest Management

We ensure that your Airbnb account is taken care of, and all guest communication is handled by us. We can remind you of any upcoming bookings, and make sure you are happy to accept guests depending on whether you want to use your property for personal use.
Payments

Each payment will be made into your bank account after the first night of the guest staying. We will take out the commission and cleaning fee and send you the remaining with a email reminder that the funds have been transferred.
Lock up storage

Worried about your personal belongings? We can provided flexible solutions for you to keep your valuables and personal items away whilst guests are using your property.
Contact Us Now!